Become a
leader in the market.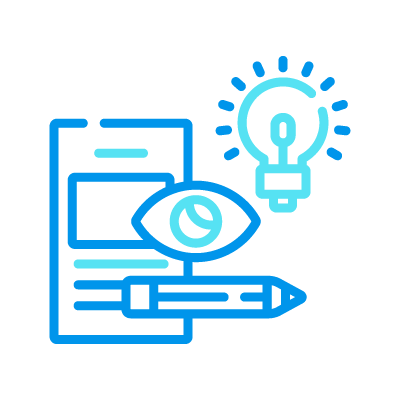 The importance of your company's reputation is highly dependent on your brand image. Visual elements are crucial to creating trust and confidence between your customers. We tend to focus on Tech brands as we feel we have an acute understanding and ability to decipher their tech greatness and functionality into clear messages and benefits to target B2B audiences. 
However, we also work with other sectors and have successful experience working with B2C clients. With a clear-headed commercial judgement, we are able to blend your vision to the world through creativity and help with the brand redesign and brand identity development to make you stand out from the crowd. 
This will be achieved through excellent visual elements and principles to deliver original creative solutions which resonate strongly with your audiences and position you as a thought leader in the market.
Our additional services may also be relevant to redesigning your brand. These include web design, video production, content creation and social media marketing that will help deliver consistent branding through all the channels.
Here are some ways we can help with the branding process:
Define
The success of your brand will rely on well-defined values from the start. We hold branding workshops and carry out company and client research to assist and support our clients to define theirs, whilst developing a thorough understanding of their business and their objectives. These core values will be the ground level foundations to develop your brand.
Develop​
We pride ourselves on developing brand identities that reflect the values and USPS our clients bring to their market. We aim to create brands that are distinctive and unique amongst various sectors, by developing strong consistent visual languages that connect and engage their target audience. Here we are able to build the brand book, the set of rules for the band.
Apply
This is where it all comes together and the brand springs to life. We are able to roll out the new brand across all owned assets such as website, social media, email signature and business stationery, sales deck and explainer videos. We have the services to roll out the brand across various digital and non-digital platforms to ensure the brand has a consistent look and feel across print materials and digital media.